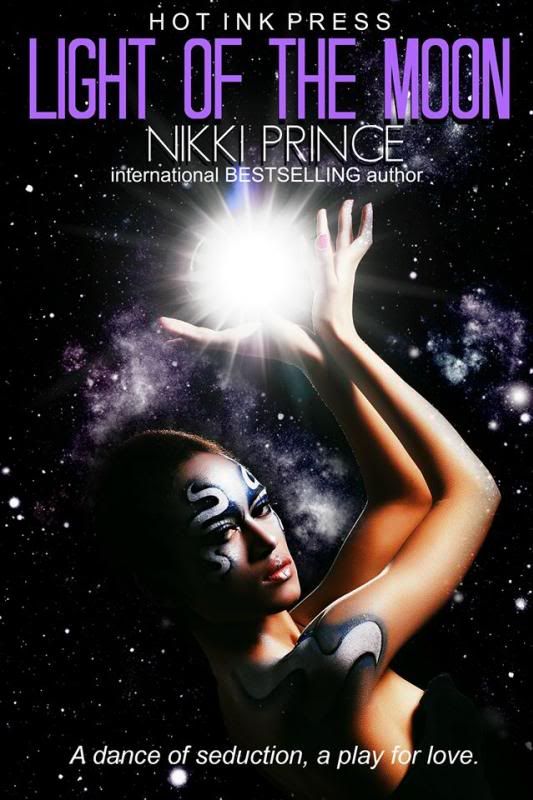 Light of the Moon
Publisher: Hot Ink Press
Release Date: January 30th 2013
Heat: Erotic
A dance of seduction, a play for love…

A dance of seduction under the light of the moon turns into a night of passion, but will that be enough for Aponi to keep the man of her dreams enchanted? Or will the flame that was ignited die out just as quickly as it sparked?
Find It On:

---
Excerpt:
Aponi James knew he was watching her. She could feel his gaze on her as she danced by the light of the moon in her backyard wearing only a lavender veil. She faced what she knew to be his bedroom. The veil was see-thru in the full moon light, showing every one of her curves. It was time for him to get home from his job, and his routine was to go to his bedroom, sit on the deck with a cigar, and drink his beer. Devlin Connor was the man she wanted and the man she planned to have. She swayed her hips seductively, causing the thin netting to brush against her hardened nipples. She ran her hands along her sides with every movement, pretending it was his caress. It was time to move from friends to friends with benefits. Of course, she wanted more than that even, but baby steps.
© Nikki Prince, Author